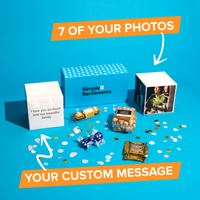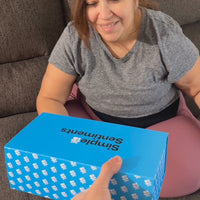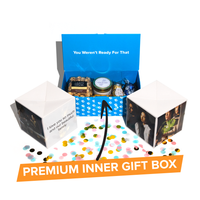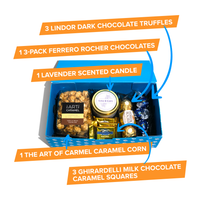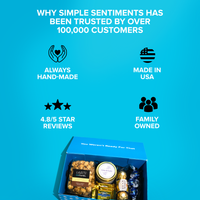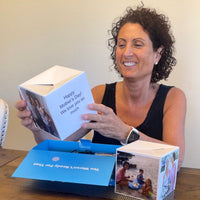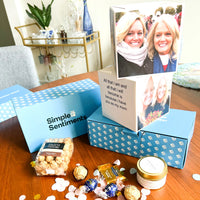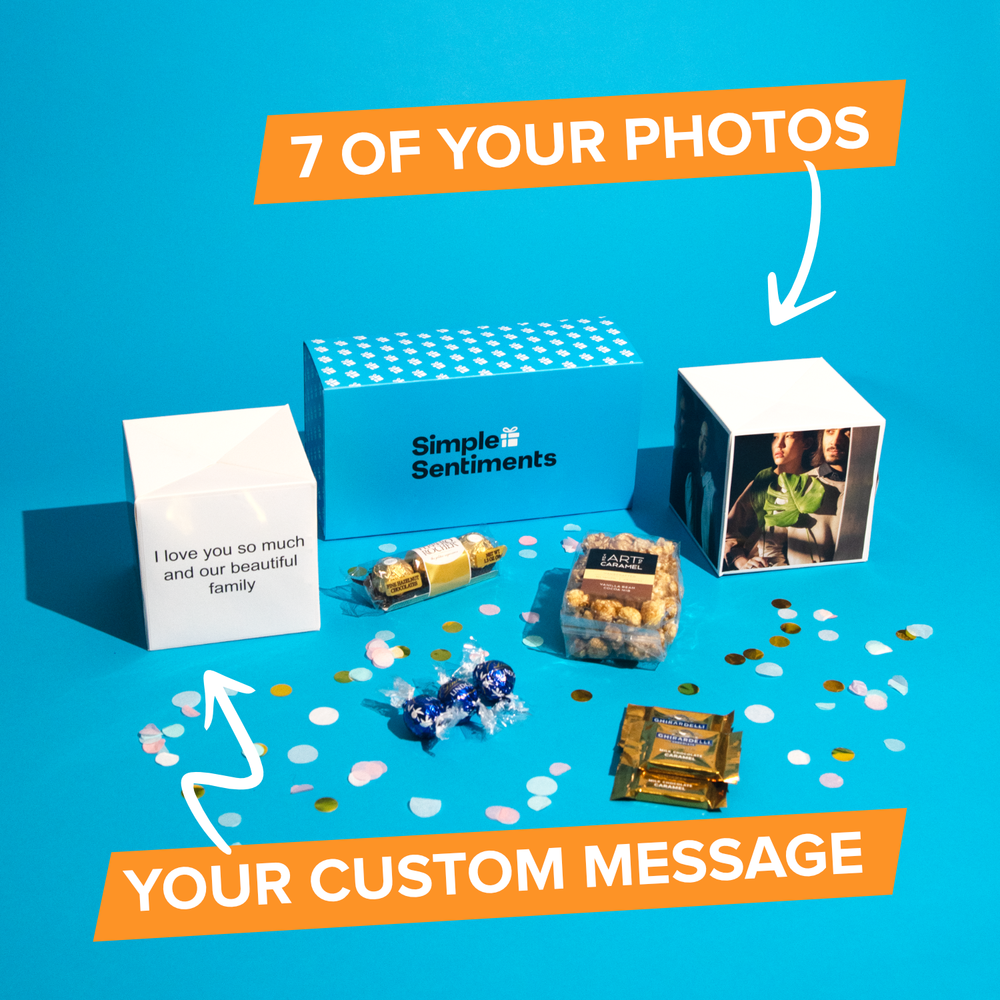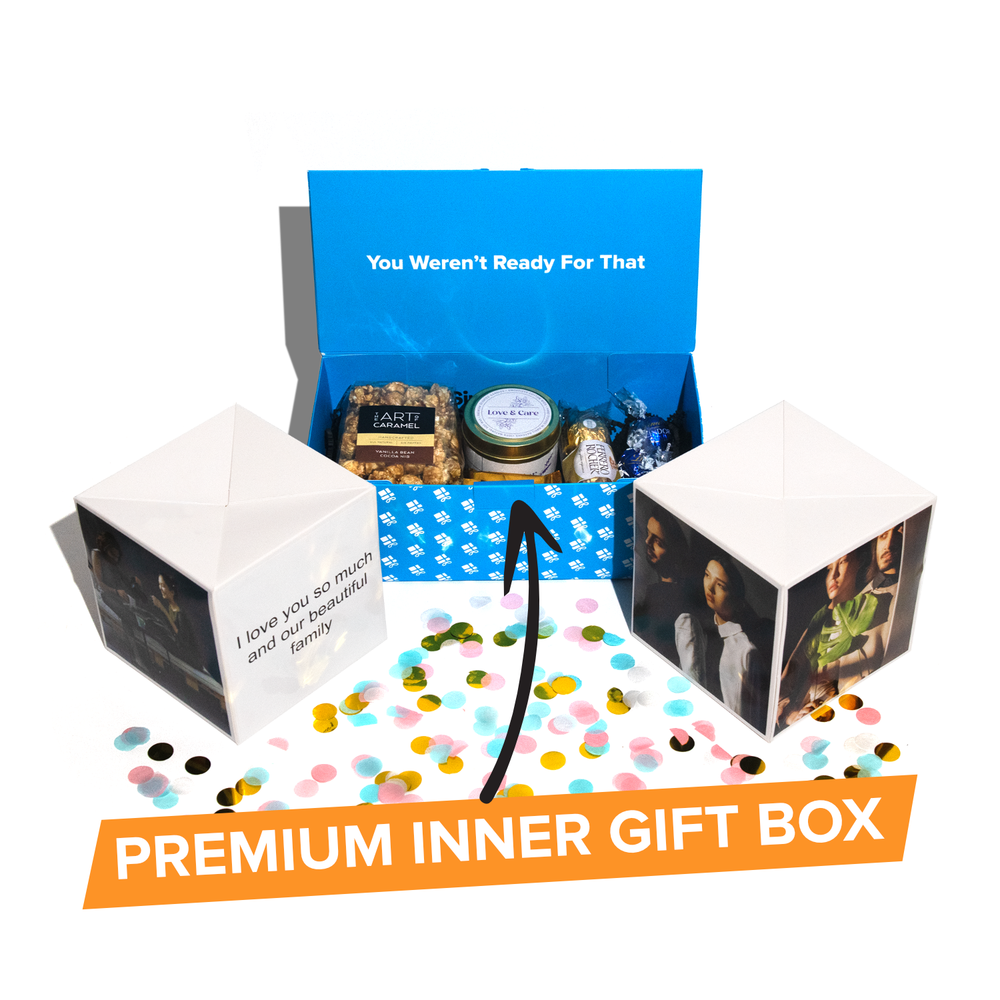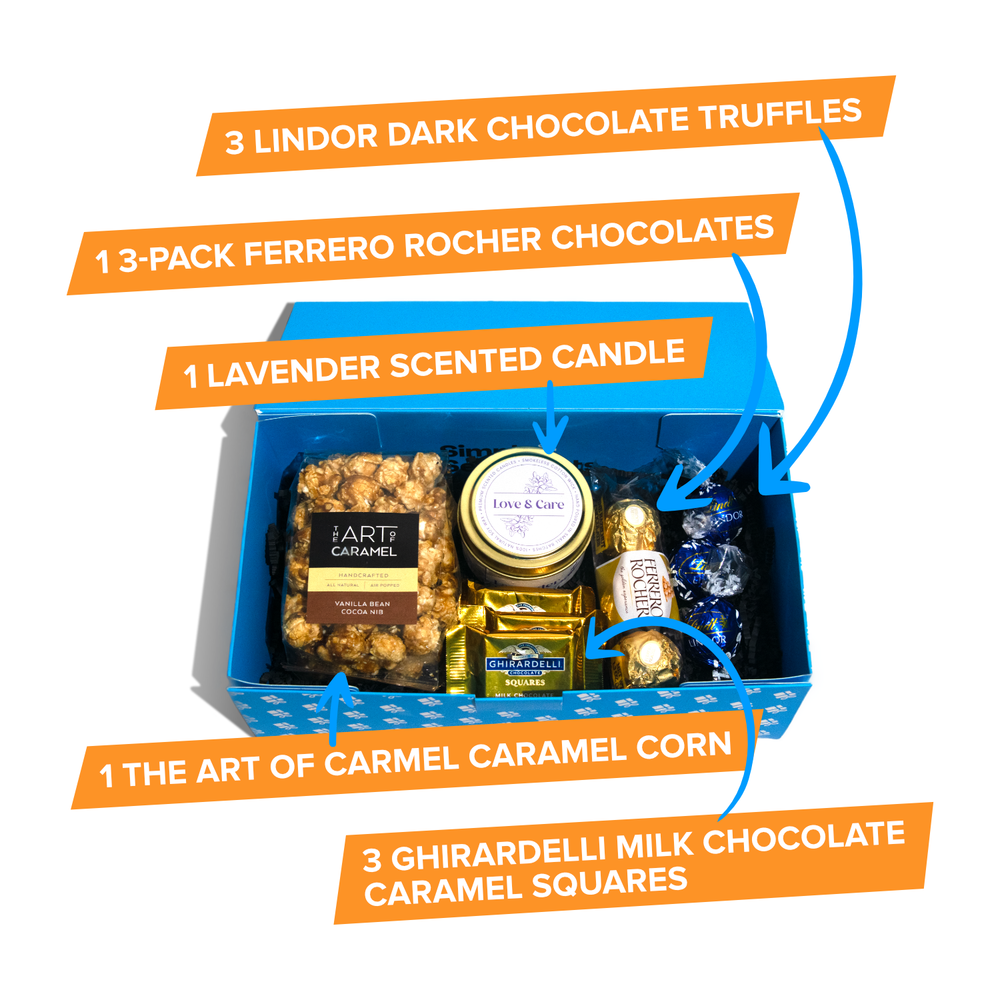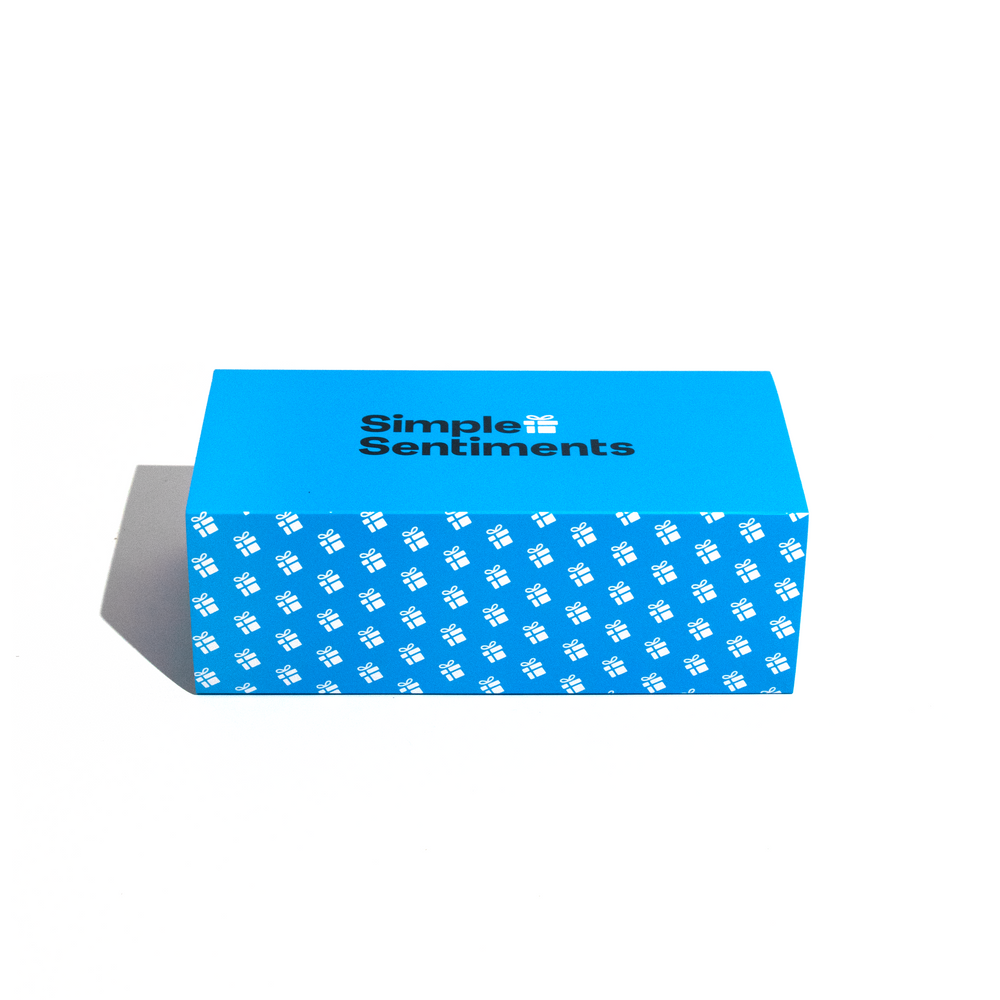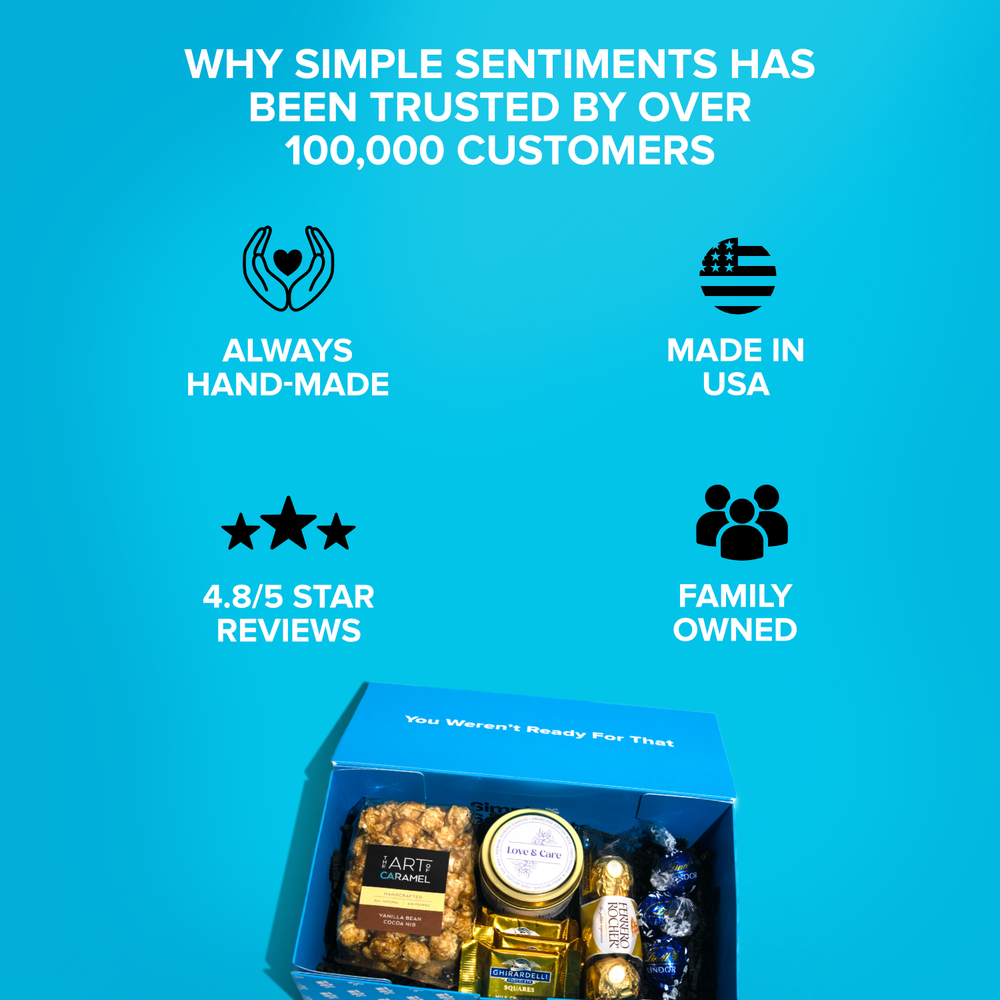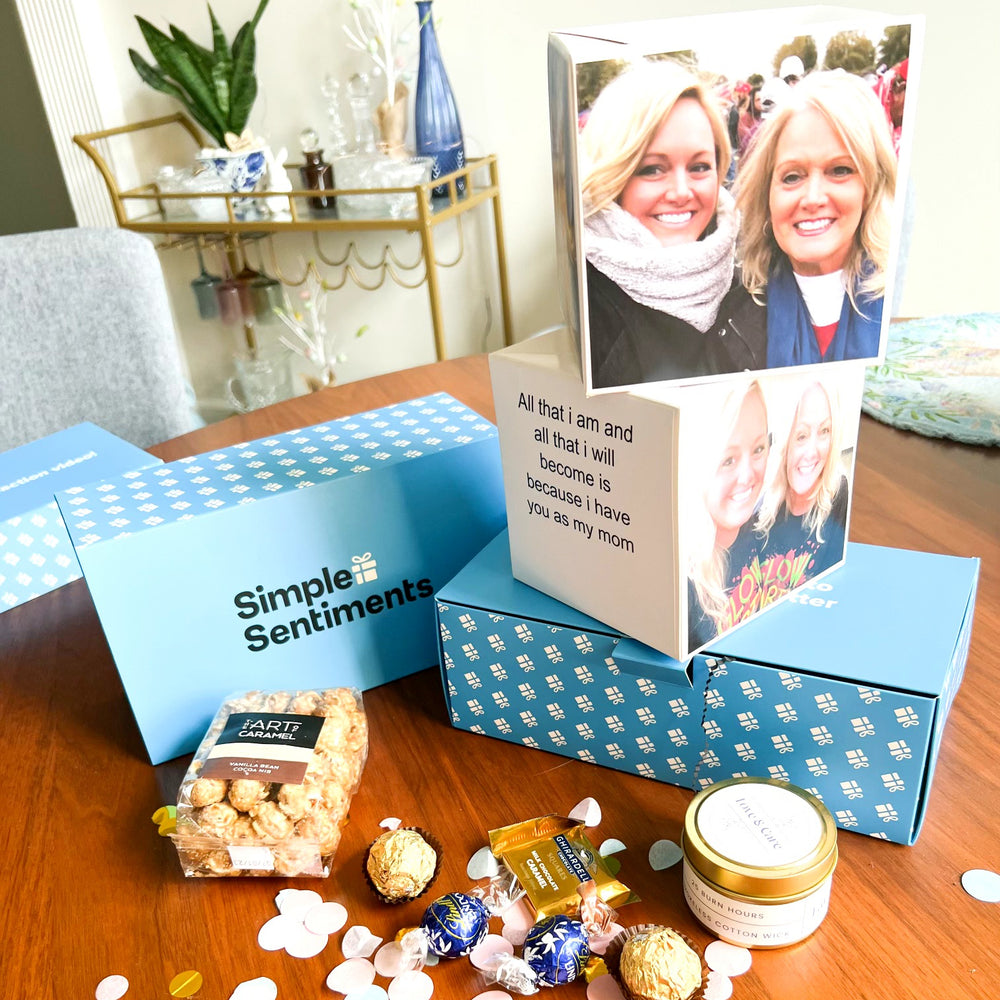 Johnson
Verified Customer
"My girlfriend smiles a smile I never saw before. Thank you so much. This is the perfect gift!"

James L
Verified Customer
"I love it shipping was fast, box came in great condition and it's very easy to assemble!"
Mega Pop
Handmade Exploding Gift Box
There's no surprise like a mega pop! Give someone a mouthful of confetti and their favorite goodies all in one!
Delete Image?
CROP IMAGES
Select an image to crop
Images have been automatically cropped.
Click on a photo to ensure the photo is cropped to your satisfaction
CROP IMAGE
Add A Personal Note
Write a message or start from these ideas:
Add Extras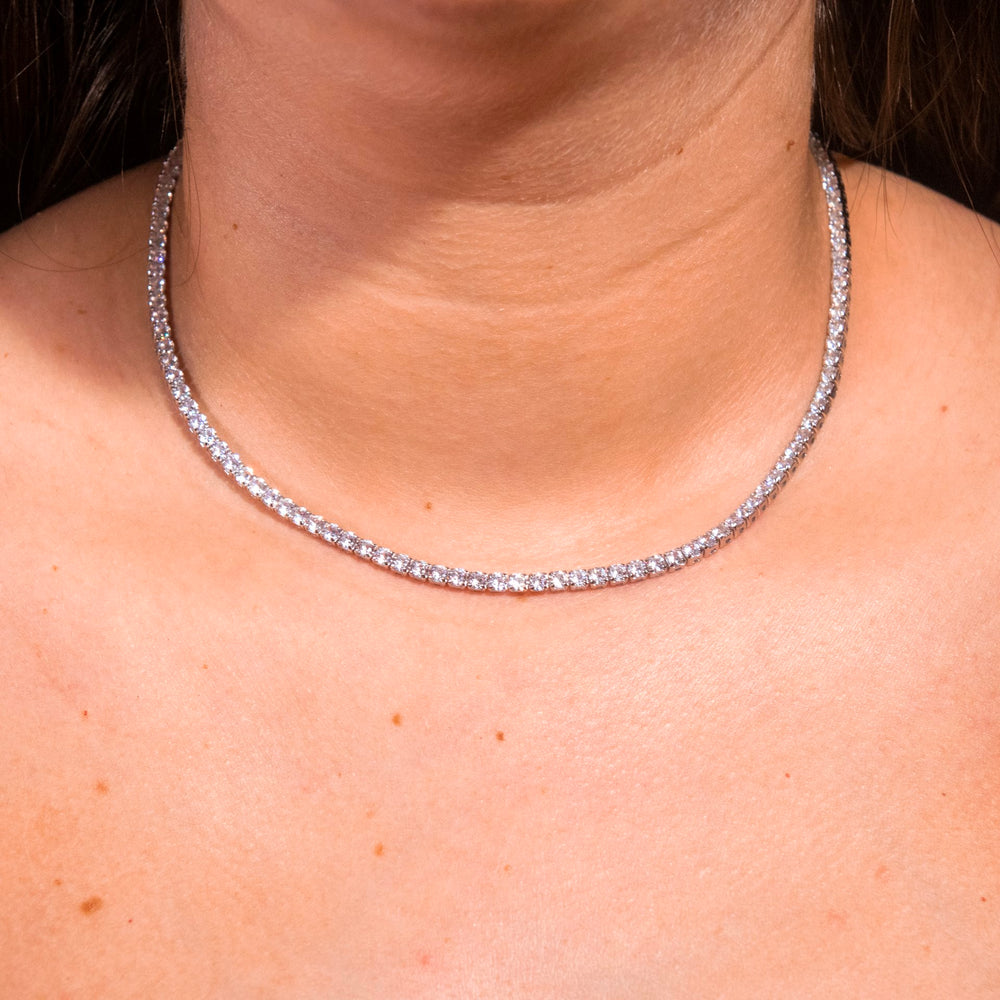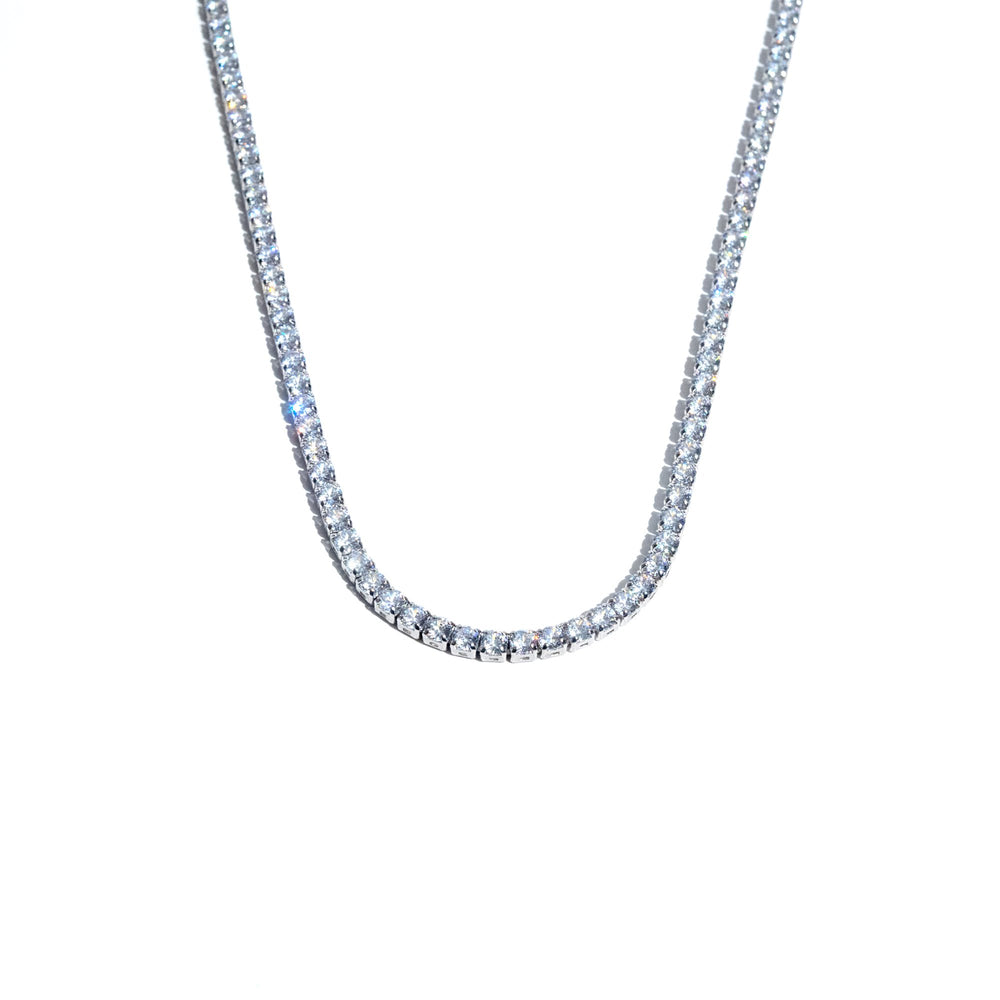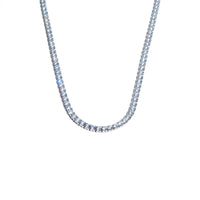 3mm Round Cut Tennis Necklace
A Luxurious Look For those who don't shy away from the attention this is sure to fit your style.  This 16" Necklace is made of 925 Sterling Silver, encrusted with 3mm Round Cut AAA Zirconia, and fixed with a box clasp.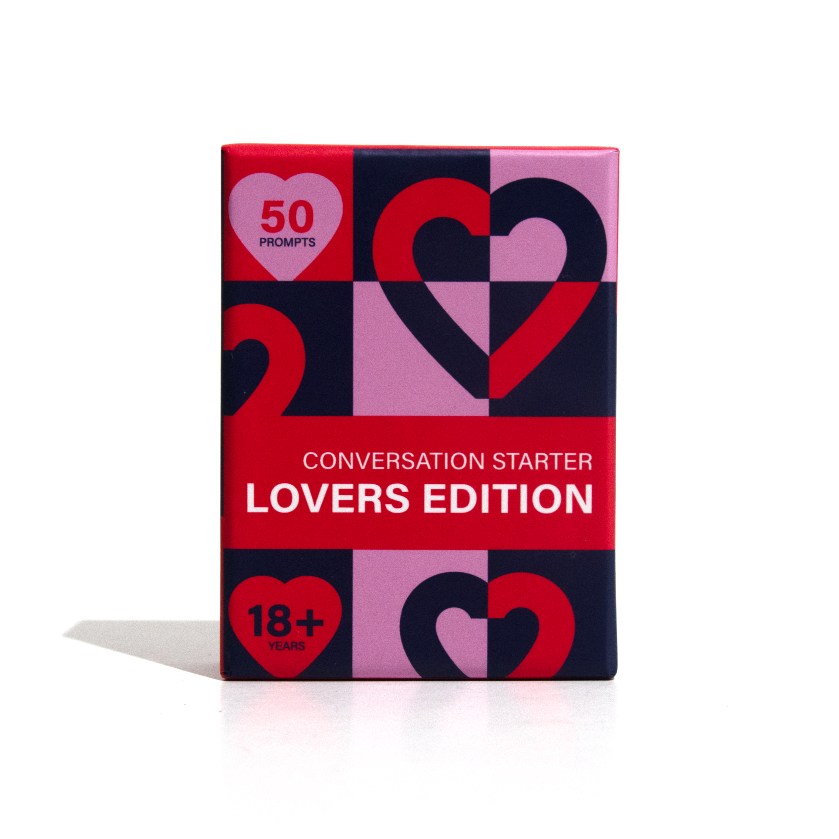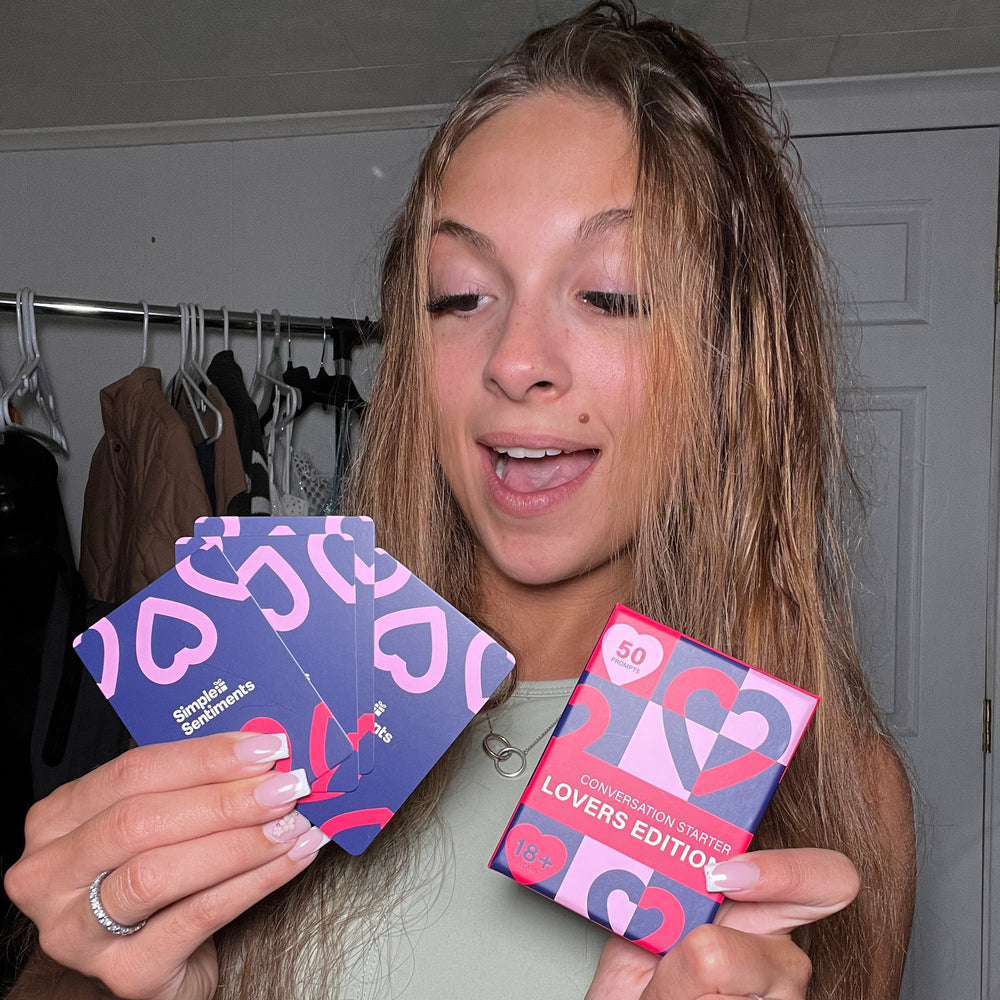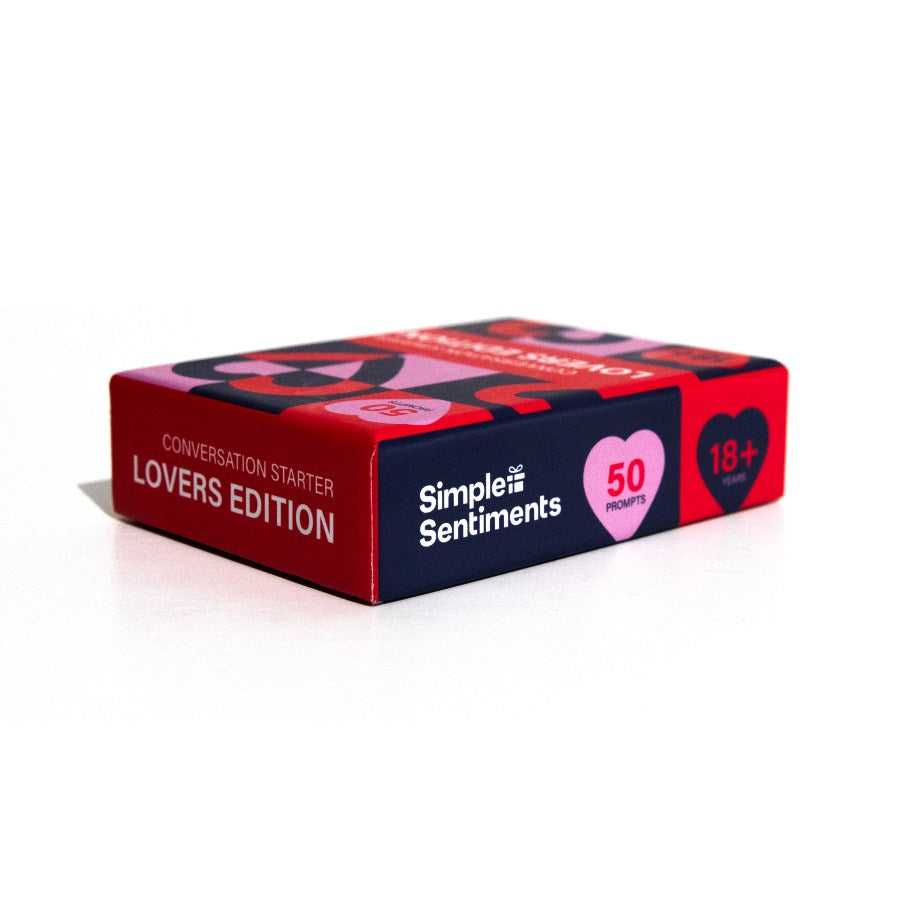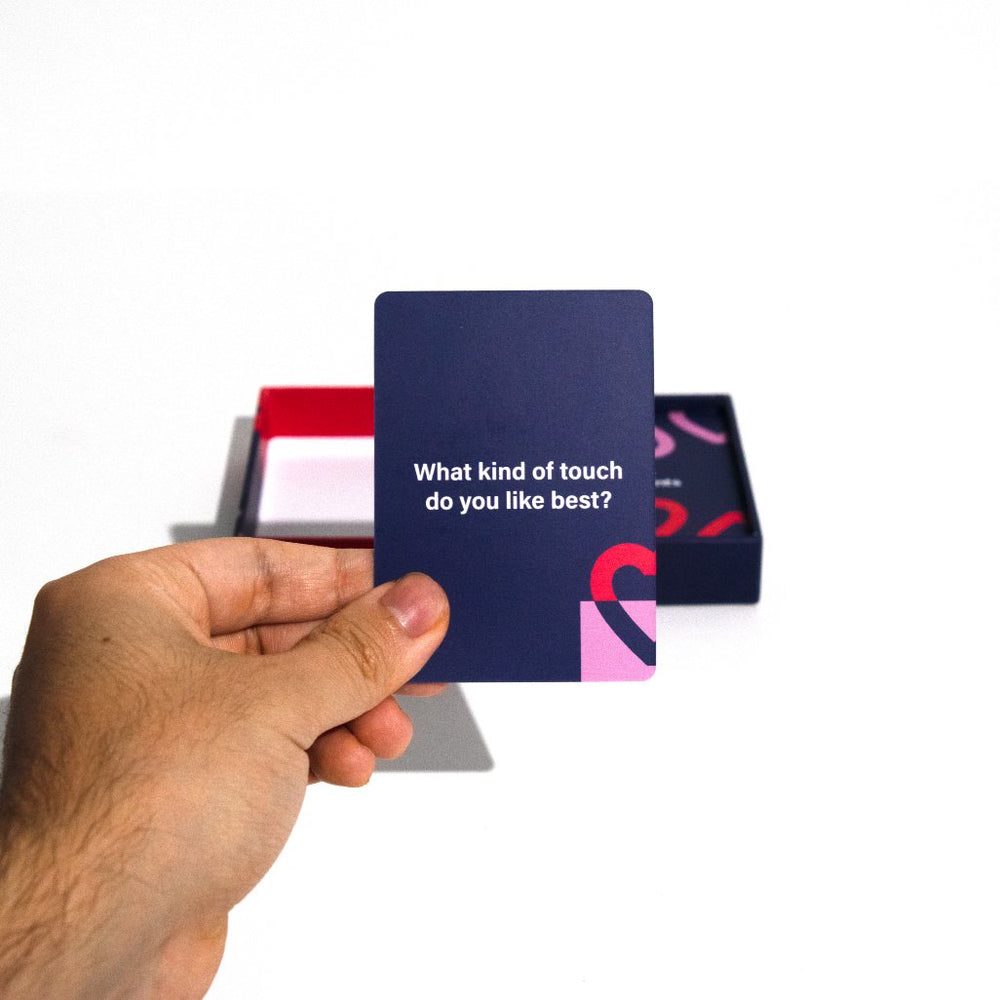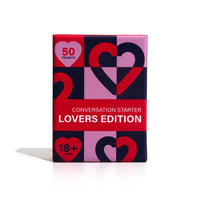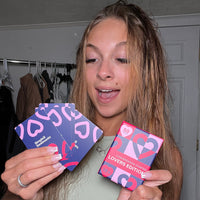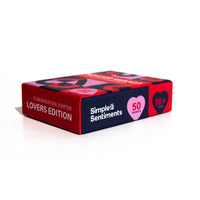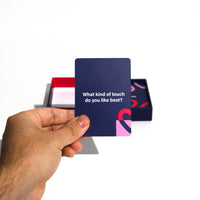 Couples Intimacy Deck
HEARTFELT COUPLES CARD GAMES: Spend time with honest feelings and build a deeper, more meaningful relationship with our Intimacy Deck. Whether you're newly dating or married couples celebrating your 20th anniversary, this pack of 100 thought-provoking conversations prompts is designed to spark meaningful discussion beyond skin deep, deepen understanding of one another, and bring a greater sense of closeness COUPLE CONVERSATION CARDS: A perfect game for couples and intimate date night, these Conversation Cards stimulate a meaningful human connection in a world driven by the digital. There's no screens, no complicated rules, just each other GAMES FOR COUPLES EDITION: Psychologists discovered intimacy between two strangers could really be accelerated by answering a specific series of starter questions. The couple games cover various topics on the table including family, romantic relationships, past memories, dreams, secrets and goals to jumpstart the conversation
Shipping Info
Our base shipping option for US is USPS First Class mail which arrives in 4-8 Business days.
If you need your gift faster we offer:
USP overnight 1-day air shipping.
USP 2-day air shipping.
Return Policy
Not happy with your order? No problem our customer care team is available 24/7 7 days a week to help you with your needs! And if we can't fix your issue, no problem we'll refund you your entire amount up to 30 days after your purchase! See our refund policy page for more details.
FAQS
"My girlfriend smiles a smile I never saw before. Thank you so much. This is the perfect gift!"
"I love it shipping was fast, box came in great condition and it's very easy to assemble!"
Our promises to you
Customized in seconds
24/7 Customer Support
Handmade with care in New Jersey
30 day money back guarantee
Thank you for supporting our small business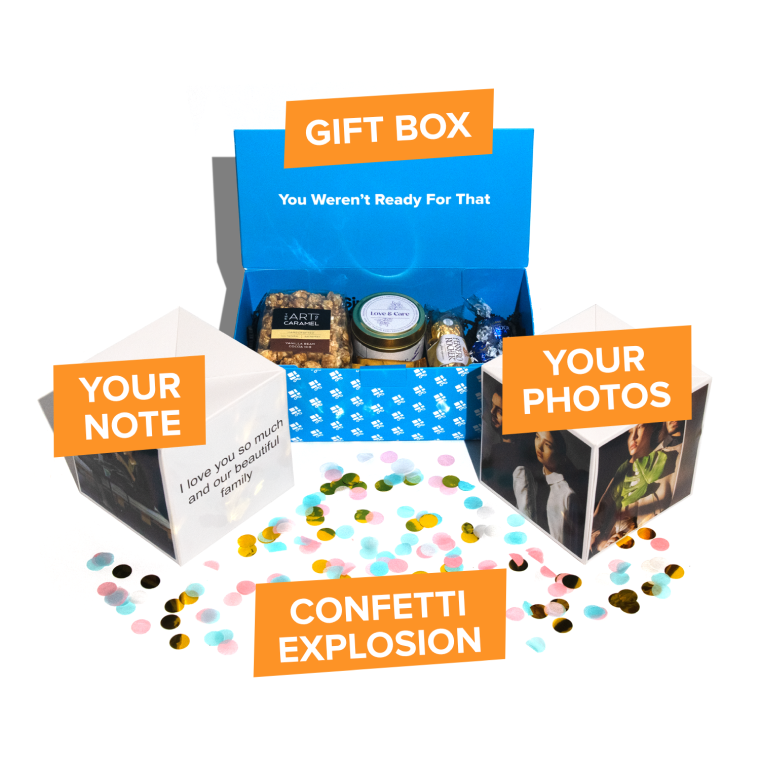 Don't settle for a boring gift this time around!
If you want your loved one laughing, crying (tears of joy), and smiling then you've got your gift! After the giant photo cubes have popped you'll find 7 of your favorite photos and a note. In the box contains an assortment of sweets sure to satisfy any sweet tooth.
What's In The Middle?
What's In The Middle?
1 Lavender Scented Candle
1 The Art Of Carmel Caramel Corn
3 Ghirardelli Milk Chocolate Caramel Squares
1 3-pack Ferrero Rocher Chocolates
3 Lindor Dark Chocolate Truffles
CUSTOMIZE MINE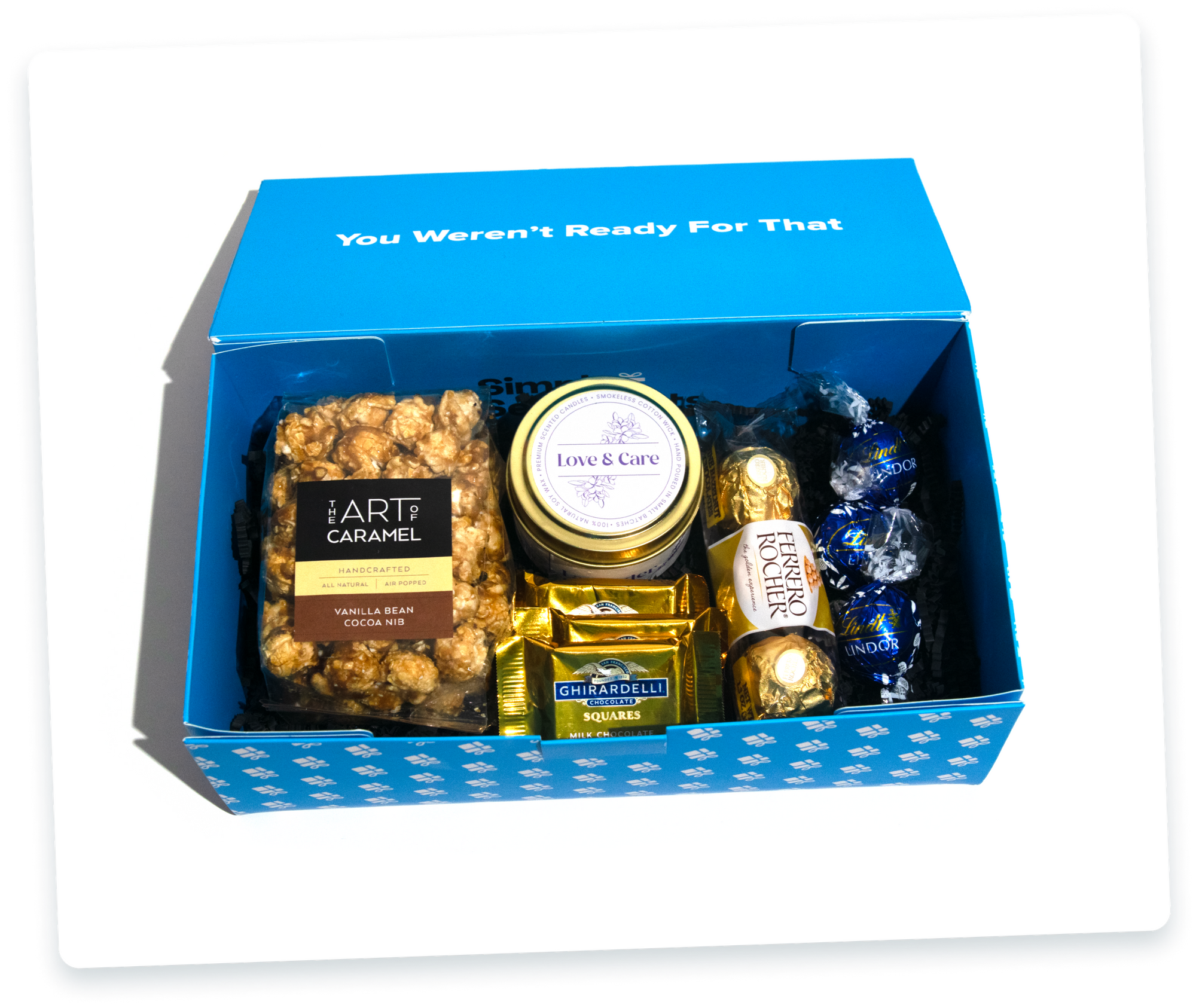 FAQS
Got Questions? We Got Answers.
Yes. Every Mega Pop is hand assembled right here in New Jersey. All you have to do is give the gift to the recipient.
If you run into any issues with our products out customer care team is ready to help! All you have to do is email us at support@simplesentiments.com and we will be sure to help you right away!
You can see our shipping options at checkout. We have super fast shipping options like 2 day shipping for gifts that need to get there fast!
To customize your Mega Pop just follow the steps on the Mega Pop product page! If you have problems uploading your photos, reach out to us at support@simplesentiments.com and we'll be sure to help ASAP.
We have a 30 day money back guarantee on all of our products! If you don't like your lovebox, no worries send us an email and if we can't fix your problem, we'll refund you on your entire purchase!